SFI in Michigan
Scholarships Available
June 6, 2017 - With the sights and sounds of graduation in the air, now is the time for the Class of 2017 to be tallying up how much their freshman year at college will cost. As you know, college tuition is increasing but you may not know that the Michigan SFI IC sponsors several scholarships for incoming and current college students interested in forestry at Michigan State University and Michigan Technological University.
First Annual MI SFI IC Rob Olszewski Scholarship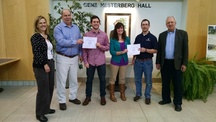 November 10, 2016 - Congratulations to Alex Helman and Sara Kelso for receiving the Rob Olszewski scholarship! If you think these individuals look familiar, you're right! Alex and Sara are the same Michigan Technological University students that attended the National SFI Conference with assistance from the Rob Olszewski Education Fund for Forest Leaders. With this being the first year the MI SFI IC has awarded such funds, they wanted to make a double impact with these two each receiving $750 (between both scholarships).
SFI Holds Meeting at Greening of Detroit Headquarters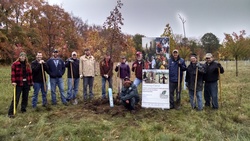 October 26, 2016 - A big thank you goes out to The Greening of Detroit for hosting the SFI meeting in October! During their stay in "the D", SFI member representatives were able to help plant trees and attend a Red Wings game. To view more photos go to: http://bit.ly/2fQ9n6z
Students Awarded Scholarship to Attend National Convention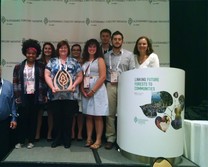 September 29, 2016 - Two Michigan Technological University students and four Michigan State University students were the proud recipients of scholarships through the Rob Olszewski Education Fund for Forest Leaders. These students were able to attend the SFI National Convention thanks to the transportation assistance provided by the scholarship.
Detroit Teens Make Trek to Roscommon to Experience Forest Management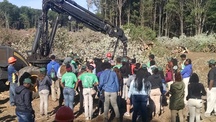 August 8, 2016 - More than 120 Detroit high school students employed by the Greening of Detroit to clean up parks, and water and maintain trees in the city, are heading to the Grayling area Aug. 8-10 to get an overview of what sustainable forest management means within the state.
View the press release here.
Boxed Water in the U.P.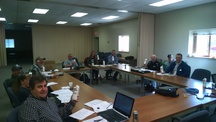 June 21, 2016 - Boxed Water, a Grand Rapids based company, utilizes SFI certified packaging, and is now considering SFI labeling.
A Kid's Guide to Forest Fires
May 15, 2016 - A Boy Scout named Brian passed an article along to the Michigan SFI IC yesterday regarding forest fires. Brian is very aware of the forest fires happening in Alberta, Canada right now because his cousin lives in Calgary. He wanted us to share this article with all of you in the hopes that we could help to educate others.
View the article here.
MI SFI IC Donates Boxed Water Cartons to Flint and Encourages Others To Contribute
February 18, 2016 - The MI SFI IC announced last week that it will be donating a semi-truck load of 34,560 units of Boxed Water cartons. The donation will be providing the local Flint, Mich., residents relief in the ongoing water crisis in the city.
View the press release here.
Michigan SFI Lends a Helping Hand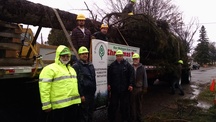 October 28, 2015 - Today, volunteers from the Michigan SFI IC helped two other Michigan forest companies harvest the 66 ft. spruce from Wakefield. This is the 30th official State Christmas Tree and is the 21st time an Upper Peninsula tree has been chosen.
Detroit Teens to Attend Two-Day Field Trip in Roscommon to See Forest Management in Action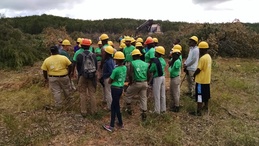 July 31, 2015 - More than 120 Detroit high school students, who are employed by The Greening of Detroit to plant and maintain trees in the city, are heading to the Grayling area Aug. 3-4 to get an overview of what sustainable forest management means within the state. This trip was made possible by event hosts including the Michigan Department of Natural Resources, the Michigan SFI Implementation Committee, The Greening of Detroit and the Michigan Association of Timberman.
View the press release here.
Michigan Logger of the Year 2014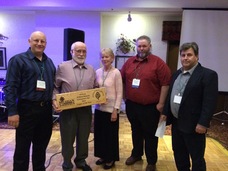 February 26, 2015 - The Michigan Association of Timbermen and the Michigan SFI Implementation Committee are excited to announce the 2014 winner of their highest yearly honor!
View the press release here.
Sustainable Forestry Initiative Leader Meets With Michigan Forest Community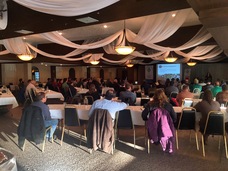 February 25, 2015 - Michigan forest community gathers to learn about new Sustainable Forestry Initiative (SFI) Standards and to celebrate SFI's 20th anniversary and certification milestone.
View the press release here.
To view the media coverage from this event, take a look at any of these links:
http://bit.ly/17Bv1SM
,
http://bit.ly/1ETv0EP
,
http://bit.ly/1BBtp9i
, or
http://bit.ly/1zLD475
.
MI SFI IC Signs Annual Donation Agreement
December 5, 2014 - "We are thrilled to launch this long-term partnership with SFI. A partnership of this kind creates long range stability for the Citizen Forester Program and allows us to plan for future program expansion that meets the growing need in Detroit's urban forest. With over 300 Citizen Foresters trained already, this is one of our fastest growing programs. SFI's support ensures that The Greening's Citizen Foresters will be preaching sustainable forestry for years to come!" stated President of The Greening of Detroit, Rebecca Salminen Witt.
U.S. Capitol Christmas tree stops at MSU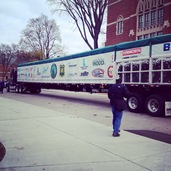 November 14, 2014 - The U.S. Capitol Christmas tree visited the Michigan State University campus Nov. 14, and the MSU Department of Forestry and MSU Forestry club, as well as other statewide and national forestry organizations, teamed up to showcase the tree to students and community members.
View the press release here.
Tree Planting Helps to Unite Detroit Community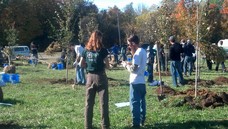 October 14, 2014 - In partnership with The Greening of Detroit and the Michigan SFI IC, several community members gathered in Detroit last weekend to participate in the Citizen Forester's program. As a program participant, individuals work with certified foresters and other volunteers like themselves to plant trees in urban areas like Detroit.
Plum Creek Donates to the Greening of Detroit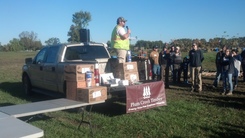 October 11, 2014 - Sal Hansen, senior community forester from Greening of Detroit, speaks to more than 110 volunteers to kick off a planting at Rouge Park. The planting is designed as a soil stabilization effort adjacent to the Rouge River. Plum Creek provided SFI certified paper plates and cups (foreground) to aid the Greening at this and future events.
Donated Books Bring Joy to Children
September 19, 2014 - The Michigan SFI IC donated books to children attending Camp Greening events on the east side of Detroit. "Camp Greening gives kids a chance to learn how they intersect with nature. We provide these learning experiences right here in the city. This helps kids understand that nature and the environment are all around them, and that we all play an important role in being good stewards of the earth," said Kristin Martinez, environmental education manager for The Greening of Detroit.
MI SFI IC Recognized at Live Love Local Celebration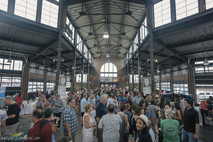 August 24, 2014 - The Michigan SFI IC supported the Greening of Detroit's Live Love Local Celebration on August 24th, 2014 through a monetary donation and received recognition on several banners throughout the event location. The celebration was a huge success and the banners were seen by over 800 attendees.



Michigan SFI IC Wins Award as the State's Forests Keep Growing - Even in Downtown Detroit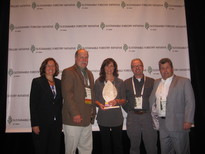 View the press release here


Logger + Trainee Database
The SFI training program was developed to satisfy the wood-procurement and harvesting requirements of the many SFI-certified wood purchasing companies in Michigan. SFE training consists of two components core training (CT) and continuing education training (CE). This database can be checked by foresters and procurement staff who work for SFI-certified companies.
Find Qualified Loggers
Facts About Forestry
Who is the largest forest owner in Michigan?
The State of Michigan is the largest landowner, holding about 4.1 million acres of state forest, state parks, and other lands. Plum Creek owns approximately 580,000 acres of forest land, making them the largest private forest owner.